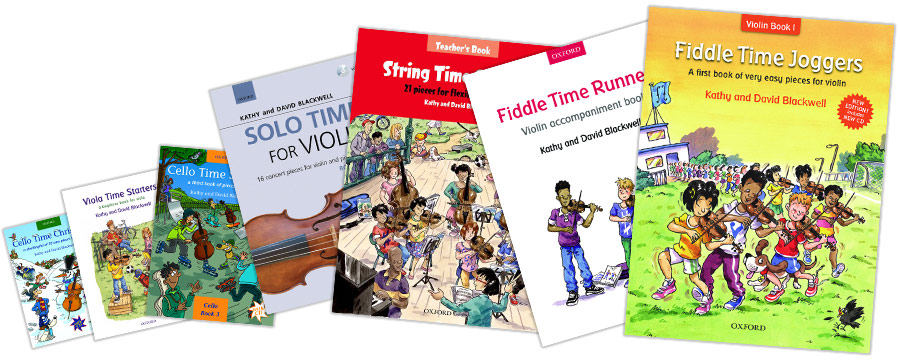 Kathy and David Blackwell have published over 60 books for young string players with Oxford University Press, including the progressive repertoire and technique books of the Fiddle, Viola, and Cello Time series, and books of pieces for junior string ensemble.
There are an impressive variety of styles within these simple pieces and a well-graded learning curve… The accompanying CD will allow enterprising pupils to further their instrumental progress and aural skills easily at home.
Latest Downloads: Viola Time Scales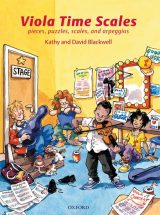 Piano accompaniments or teacher/pupil duets for some of the keys found in Viola Time Scales, plus accompaniments to a couple of pieces.